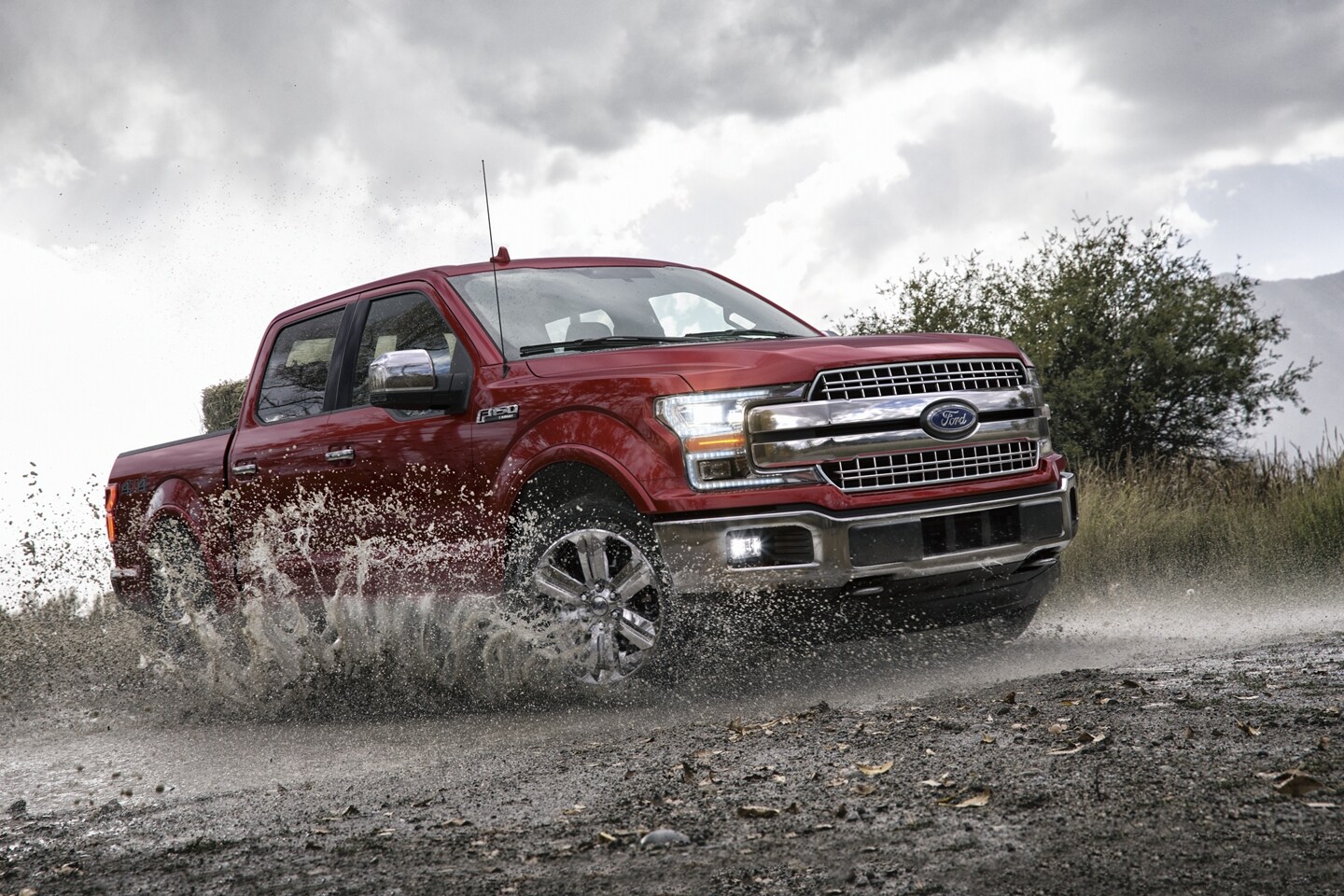 Comfort and efficiency are two categories that are often overlooked when shopping for a new pickup truck. At our nearby Ford dealership, we hold these two categories in high regard, since we only offer pickup trucks that can do it all. Today, we want to compare the 2020 Ford F-150 to the 2020 RAM 1500, so you can see the similarities and differences in comfortability and fuel economy with these two trucks. 
Comfort 
The 2020 Ford F-150 delivers excellent interior dimensions over the 2020 RAM 1500, especially if you prefer a cabin that allows you to stretch out your legs. Inside the 2020 Ford F-150 is a maximum front leg-room of 43.9 inches, while the RAM 1500 is about three inches smaller. This remarkable difference can mean a lot during long road trips and even the short drive home after a long day at work. If you're a taller person, those extra three inches of space in the Ford truck can help you stay focused and refreshed on the road no matter how far the drive. 
Capability 
When it comes to fuel efficiency, the clear-cut winner is the 2020 Ford F-150, especially when you opt for the 3.3-liter V6 engine which produces 290 horsepower and 265 lb.-ft. of torque. This engine boasts a fuel efficiency rating of 19 mpg in the city and 25 mpg on the highway. On the other hand, the RAM 1500's 5.7-liter V8 engine can only muster a fuel efficiency rating of 17 mpg in the city and 23 mpg on the highway. This difference in efficiency can help you save hundreds at the fuel pump, giving you the opportunity to spend less time at the gas station and more time on the road. It's also a testament to the build of all Ford cars, which takes capability to an entirely new level of excellence.
If you're looking for a pickup truck that can do it all, you should consider the 2020 Ford F-150, which you can test drive today by visiting our nearby Ford dealers. We look forward to showing you every detail and we are confident that you will be impressed by everything you see. We hope to see you soon!